PSYCHIATRIST GETS 40 YEARS FOR SEX ABUSE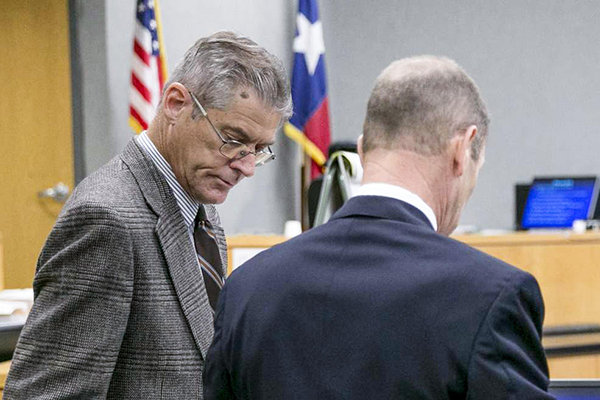 CCHR collaborates to protect boys at Austin State Hospital from Dr. Charles Fischer.
Charles Fischer, former Austin State Hospital psychiatrist, was convicted of four counts of sexual assault of a child and sentenced to 40 years in prison.
He got away with repeated sexual abuse for two decades, even after accusations of molestation. Then CCHR Texas got on the case.
In 2011, Fischer is accused of sexual abuse but remains on for five months despite investigations. The Austin American-Statesman newspaper breaks the story after a tipoff from a CCHR ally, forcing the hospital to fire him.
While the ED CCHR Texas testifies before a legislative committee, CCHR Texas staff conduct criminal background checks on all state hospital psychiatrists, sharing several with the media, including one who previously pleaded no contest to felony indecency with a child (and was hired by Austin State Hospital anyway) and two more state psychiatrists with disciplinary histories of sexual abuse.
May 2012, Fischer is charged with sexually abusing five boys.
In 2013, while out on bail, he is caught engaging in sex with a man in a public park. CCHR tips off the Statesman, who breaks the resulting story that Fischer's bond has been revoked.
In 2016, with glaring media attention, Fischer is found guilty and sentenced. Thanks to action taken by CCHR and its partners, no longer will this psychiatrist perpetrate his perverted crimes on innocent children.
---
WE

really

WANT TO HEAR FROM YOU
When medical professionals encounter psychiatric abuse in their patients, they turn to CCHR. Here is what some had to say:
MEDICAL DOCTOR "I'm on the same team because I think the same way and I see the same injustice of psychiatry with my patients."
INFANT AND TODDLER SPECIALIST "By educating the public, they will start understanding that there are choices other than just being drugged. CCHR should continue to educate the public and this information will help them to make better choices. They'll be more knowledgeable and they'll understand that CCHR is there to save lives."
PSYCHIATRIC NURSING INSTRUCTOR "It makes you want to keep on voicing what is right….Thank goodness that you are finding a way to get CCHR out there. It's so needed…. Because now I really don't feel like I'm the only one."
NURSE ANESTHETIST "I'm just one person in healthcare. There are, I'm sure, thousands, hundreds of thousands, if not millions of healthcare providers that have the same questions I have. And CCHR is the one organization that I am aware of that actually is going to answer these questions and try to do something to stop it."
MEDICAL ASSISTANT INSTRUCTOR "It is very important for our future generations, my children and their children, to know that there is an organization like CCHR that they can turn to in case they are ever in a situation that I hope they're never in. But I think that it's important for them to know that there's somebody that's collecting data, that's collecting facts, that has material to support what they stand for and what they believe in. So I think what CCHR is doing is wonderful and it should continue to move forward with its work."
---
DONATE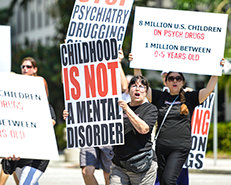 As a nonprofit mental health watchdog, CCHR relies on memberships and donations to carry out its mission to eradicate psychiatric violations of human rights and clean up the field of mental health. To become part of the world's largest movement for mental health change, join the group that has helped enact more than 180 laws protecting citizens from abusive psychiatric practices.