BILL FOR PSYCHOLOGISTS TO PRESCRIBE PSYCHIATRIC DRUGS STOPPED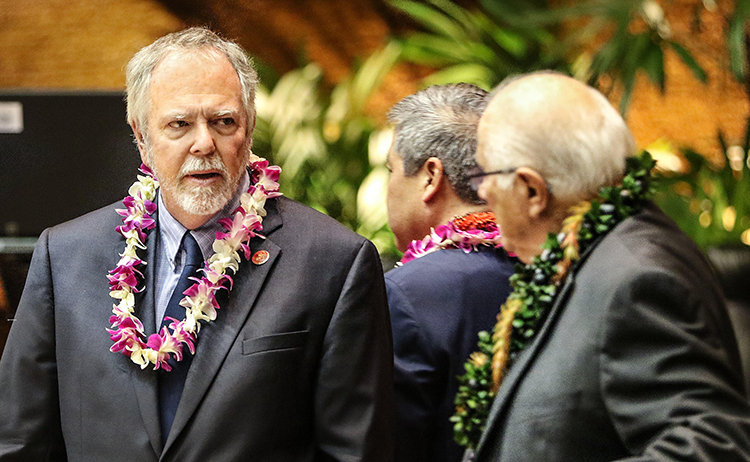 When all looked bleak for the "Aloha State," CCHR Hawaii flooded the State Capitol with the truth about psychiatric drugs, killing the bill at the eleventh hour.
The legislature finds there are an insufficient number of prescribing mental health care providers available to serve the needs of Hawaii's people," begins Hawaii House Bill 1072, a measure that would enable psychologists to prescribe psychotropic drugs.
The bill points to suicide as the "leading cause of fatal injuries in Hawaii" and to increasing suicide rates as justification for easing access to prescriptions. But these drugs don't treat suicide. On the contrary, there are 37 official warnings about antidepressants causing suicidal risk and attempts, including the US FDA's black box warning about increased risks of "suicidality" in children, adolescents and young adults.
CCHR had already killed this bill once before. In 2006, it flew through the House and almost the Senate. But in the Consumer Protection and Housing Committee, the chairman stopped it ever going to vote, killing it there. Just before, CCHR Hawaii had met with the chairman and given him the investigative documents behind the FDA's black box warnings. He was shocked; and he did his job protecting consumers that day.
A decade later, the bill was back. That chairman since retired, the bill rolled through the House and Senate unchecked and was already in the House Conference Committee before anyone recognized the unfolding disaster. It looked like vested interests would have their way, without even a discussion of the dangers of psychotropic drugs.
Their strategy was simple: Flood legislators with truth so they could not—for the sake of humanity—send this bill to the governor.
But CCHR Hawaii jumped on it. Their strategy was simple: Flood legislators with truth so they could not—for the sake of humanity—send this bill to the governor.
Calls to action went out. CCHR supporters sent letters to every legislator, 140 in all, urging them to stop the bill. Armed with fact sheets and documentaries, they visited legislators and aides. The message: Psychotropic drugs are ineffective at best and deadly at worst, no matter who prescribes them.
In the final hours, the committee was unable to reconcile itself to pass the bill, and it died there on the floor.
---
FACTS
A PILL FOR EVERYTHING
Psychiatric prescriptions, endangering you and your children in the name of profit.
20
MILLION CHILDREN
worldwide are currently on psychiatric drugs.
60%
OF PATIENTS
prescribed drugs at a psychiatric office leave with at least two drugs, 33% are prescribed three or more.
96,685
PRESCRIPTIONS
were written by a physician in Florida for psychiatric drugs over 21 months—more than 150 a day.
37
OFFICIAL WARNINGS
appear on antidepressants for risk of suicide or suicide attempts.
$80
BILLION
a year is earned by the industry that manufactures and pushes psychiatric prescription drugs.
---
DONATE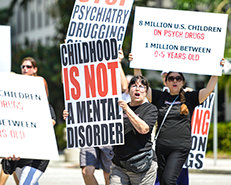 As a nonprofit mental health watchdog, CCHR relies on memberships and donations to carry out its mission to eradicate psychiatric violations of human rights and clean up the field of mental health. To become part of the world's largest movement for mental health change, join the group that has helped enact more than 180 laws protecting citizens from abusive psychiatric practices.